The European Union's General Data Protection Regulation (GDPR) came into force last week, bringing with it heavy fines (up to 4% of global turnover or €20m) for those who fail to comply.
RegTech Analyst provides over 1,000 RegTech, RiskTech and cybersecurity solution providers across all geographies. The proprietary information in each profile is directly sourced from founders and CEOs, including revenue growth, hiring plans, customer acquisition numbers, partnerships and growth strategies. The first five companies were released last week. 
Here are the second five companies which can help your organisation achieve and maintain GDPR compliance:
Saagie

Saagie helps dramatically reduce implementation time for big data projects and relieves companies from costly administration processes. Saagie provides a cloud-based platform to extract and refine your data, to build and run AI-based applications, all in the most compliant and secure structure. Its Smart Data Fabric enables clients to federate teams and develop collaboration between them, orchestrate projects from start to finish and operationalise the work done in the lab, govern data & analytics whilst ensuring GDPR compliance.
Pontus Vision 

As winner of the Accenture FinTech Innovation Lab in 2015, Pontus Networks has developed technologies that accelerate software applications and data management products for global financial institutions and government organisations, as to comply with GDPR. Pontus Vision GDPR automates data ingestion, mapping and tagging, so not only reduces time to compliance, but also removes the need for significant numbers of staff to carry out data mapping. It is a fully integrated, secure, software-based solution, that enables firms to search for any given customer and quickly access all the data that the business holds about them in a single, consolidated view of their GDPR environment.
Theta Lake

Theta Lake, uses last mile, applied AI to find compliance risks in audio and video content, and uses AI to assist workflow for compliance professionals in regulated environments. With multiple patents pending, Theta Lake is looking to alleviate the compliance and regulatory risks of video and audio communication for the enterprise by modernising communication compliance. The company also addresses GDPR risk detection and redaction. It provides automated detection, retention, and workflow for regulatory and corporate compliance risks as well as privacy issues in video and audio content across what is said, shown and shared by whom and to whom in video and audio content.
Dathena

Dathena focuses on developing data governance software, helping organisations to classify data, detect security anomalies, and protect sensitive information. Dathena is technology agnostic and was built by a Risk Manager for Risk Managers on the three principles of Information Risk Management: Assess, Protect and Monitor. Dathena is the only solution that easily classifies and manages data with this level of accuracy, while out-of-the-box controls help to comply with regulations, including GDPR, FINMA, HKMA, and MAS TRM guidelines.
Synacts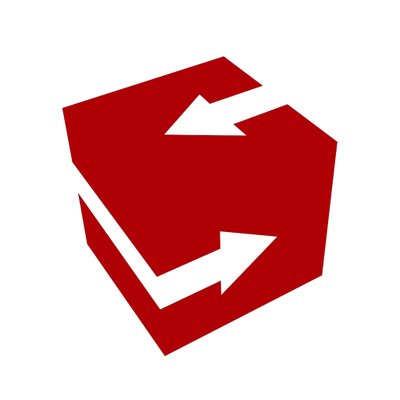 Synacts offers a decentralised identity 3.0 for blockchain and other applications. The solution puts users in control of their data, store it decentrally and have state of the art cryptography. Massive amounts of data is created and stored in silos at companies which leads to great cyber risk, but also denies user control over the data. There is a lack of data standard across services and jurisdictions. Synacts aims to resolve this with its decentralised identity technology. It provides Mobile & desktop app for private P2P data synchronisation as well as 1-click logins, onboarding, checkouts, payments and contract signing. With the user's explicit consent, sevice providers can instantly access it and securely authenticate their users without a password.
Copyright © 2018 RegTech Analyst
Copyright © 2018 RegTech Analyst